AUTOMOTIVE MATERIALS AND PARTS DIVISION
About the Automotive Materials and Parts Division
The variety of automotive materials that the Automotive Materials and Parts Division deals in is one of the widest in Japan.
The automobile industry is now undergoing a major, once-in-a-century period of change. We propose integrated solutions encompassing the entire process, from raw materials to parts for next-generation automobiles.
We aim to be a world-leading trading company in the diverse array of items handled in the area of chemical products for the mobility sector.
What we can do
The Automotive Materials and Parts Division offers an extensive array of items ranging from resin materials for automotive interior and exterior applications to rubber materials for vibration-proof materials and window seals, special paints,
adhesives, electronics materials and other automotive materials and parts together with solutions matched to customer issues.
Examples of products
Synthetic resins

PP、PE、ABS、PA6/PA66、PC、TPO、PVC

Rubber materials

Synthetic rubber
(EPDM, NBR, SBR, CR, IIR etc), Natural rubber, Rubber additives
(carbon black, talc, foaming agent, vulcanizing agent, accelerator,
homogenizer etc)

Electronics
materials

Radiators, insulating materials, adhesives and paints

Other materials and parts

Special film, glass fibers, base cloth for air bags, and battery packs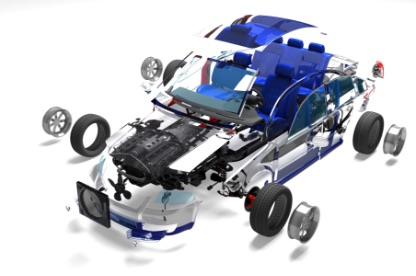 Our subjects of focus
Four focuses
| | |
| --- | --- |
| Advanced driver assistance system – Automated driving | Major componentsSensors, millimetric wave radars, light detection and ranging (LiDAR) units, ECUs and cameras |
| Electrification | Major componentsMotors, inverters and batteries |
| Safety | Major componentsAirbags, next-generation lamps and electric parking brakes |
| Comfort | Major componentsNoise, vibration and harshness (NVH) parts and decorative parts |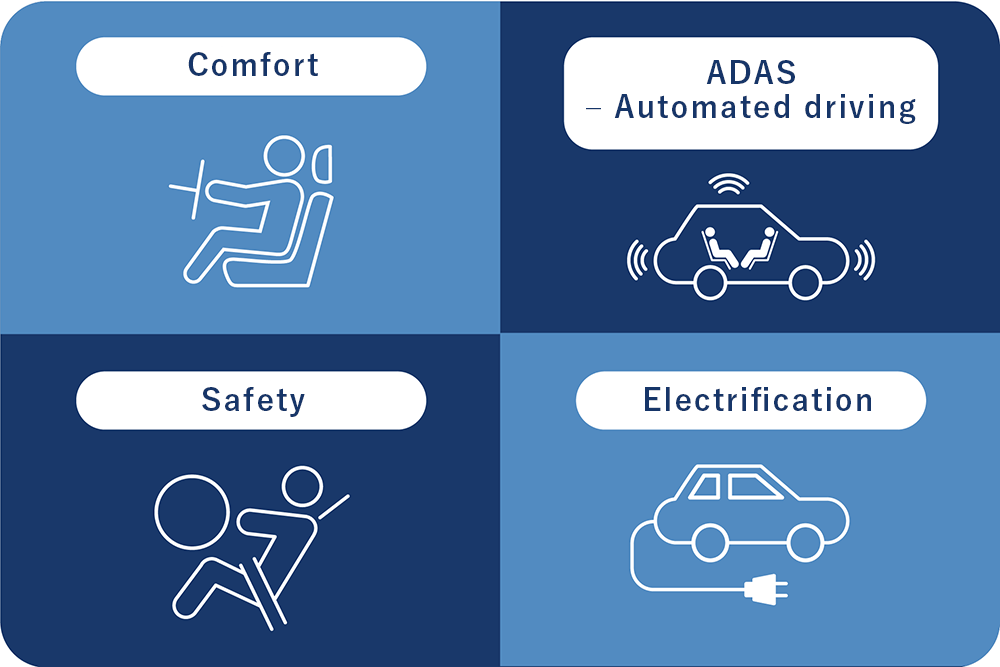 Next-generation mobility
Actions towards MaaS
The Automotive Material and Parts Division is taking proactive action towards Mobility as a Service (MaaS), which will bring about a reform in human mobility.

With an eye toward next-generation mobility and the smart cities that lie further ahead, Toyotsu Chemiplas proposes new materials and technologies.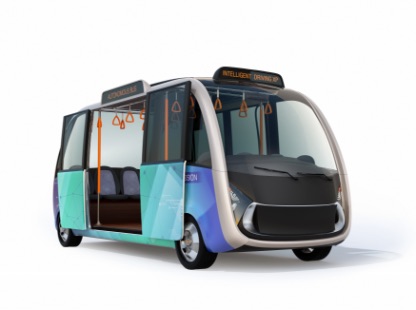 Our services
Evaluation Tests
We offer various evaluation tests that meet the needs of our customers!
Toyotsu-Chemiplas contributes to our customers' problem solving.
Since we can take advantage of our extensive experience and know-how in Japanese automobile sector.
Of course, we can offer special evaluation tests that planned by our experienced engineers.
Please feel free to contact us if you are interested in.
Weathering tests on contract
We offer weathering test services for products and materials that are suited to customers' needs.
As a distributor of the Atlas Weathering Service Group in Japan, Toyotsu Chemiplas carries out weathering tests and evaluation tests for products and materials on contract. Making active use of the worldwide exposure network, we propose testing matched to customer needs.
Heat Dissipation.com
Toyotsu-Chemiplas can offer our customers the wide variety of heat dissiation materials
You can get free samples of all the items on the web site "Heat Dissipation.com".
Please feel free to contact us if you are interested in.
If you need special spec one, plese do not hesitate to contact us.
Contact to

We are willing to accept your inquiries about our business services, products, suggestions, and requests.
Please click a contact button below.